The Good Immigrant tshirts
£

15.00
Sold out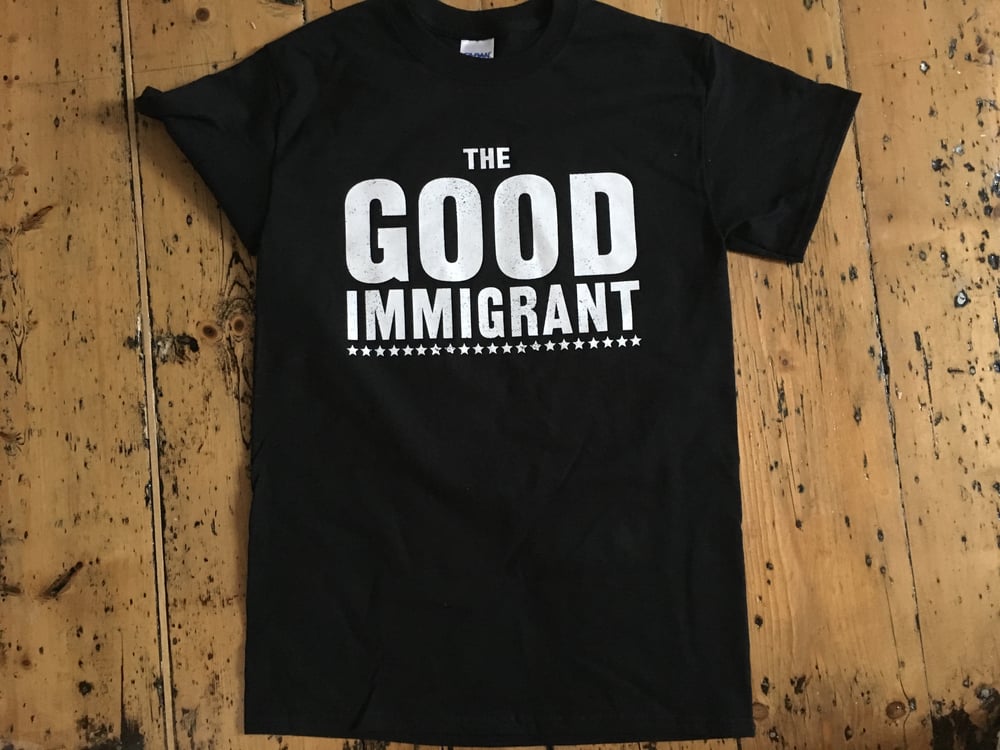 THESE ARE ALL SOLD OUT NOW. I'M LEAVING THE PAGE UP IN CASE WE GET MORE IN.
We have 'The Good Immigrant' tshirts on sale. Available to UK, USA and Canada, we have these gorgeous black tshirts with the logo/design of the book. Perfect to wear around town electioneering for a political party that welcomes immigration, multiculturalism, diversity etc.
The paperback of 'The Good Immigrant' is out on 4th May 2017, if you don't have your copy. The audiobook of 'The Good Immigrant', featuring essays read by all the contributors is out the same day too.
Profits from this tshirt go to helping to fund a new social enterprise scheme I'm involved in, which will launch later in the year, aiming to provide support to writers from marginalised background seeking representation for their work. More information on this soon.
The tshirts are Gildan Ultra tshirts. Size Chest (to fit):
S - 34/36" // M - 38/40" // L - 42/44" // XL - 46/48" // XXL - 50/52"
I'll process your order within 3 days. Bear with me. I'm about to be a new dad and for my sins I'm doing this all from my own yard.